We want everyone who calls OVCN home to look outside the four walls of our church. We desire to be the hands and feet of Jesus to people in need in our own neighborhoods, and across the globe. We are a missions minded church! Opportunities are available to serve in our missions effort year round. Everyone is challenged to be a part of OVCN Missions. Now is the time to serve!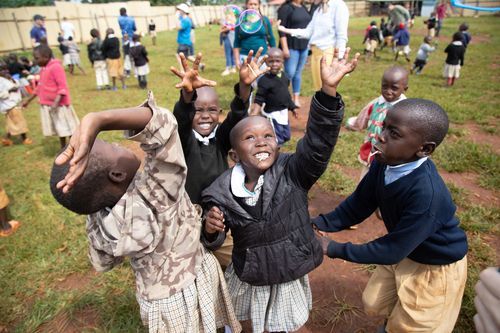 Food is packed and sent to needy children globally. Church members, local businesses and the community participate. We made our goal of 1,000,000 meals in February. These meals were sent to feed hungry children in the Philippines and other locations in Indonesia.
Come on a Mission Trip with us!
OVCN Missions will go on at least six mission trips every year. Locations change yearly, but they can include places like the NYC Bowery Mission, Puerto Rico and Rocky Point.
All international trips have been postponed. We are planning many local missions for 2021. Stay tuned for more information.
All proceeds from the Blessed Grounds @ OVCN cafe support our mission endeavors locally and around the world. Our affiliation with Blessed Grounds Mission Company in downtown Tucson allows them to use their profits in Tucson for outreach projects also.
We dream of a world in which every girl has at least one new dress. We want girls to know that they are worthy of respect and that they are loved by God. This outreach sews dresses which are then presented to girls in the Name of Jesus. If you like to sew, contact Sandra Moore,
[email protected]
They meet the 4th Tuesday of every month at 9 am in Bldg D.
This booklet is a list of the extensive and far-reaching work that is being done in the name of the Lord through OVCN. There are several service opportunities available, from local outreach to national programs and international trips.
The Rapid Response Team will be activated when there is a need in our community or an emergency in other communities (like a hurricane). We are always looking for volunteers with specialized skills.